Select Your Goal
Transformation

Weight Loss

Post Pregnancy

Lifestyle

Group Challenge
Transformation
Nutritional & Exercise component of the Food Patrol program
The Food Patrol has been responsible for tens of thousands of 'World Class' transformations since its creation and release in 2009.
Unfortunately many people feel that they are incapable of achieving physiques that compare to movie stars, professional athletes or supermodels, however the phenomenal transformations that have been achieved by everyday men and women who have participated in Food Patrol program cannot be disputed.
The Food Patrol program has proven time and time again, that by following the Food Patrol's 'eating & exercise' routine religiously can result in extraordinary results in as little as ONLY 90 DAYS!!
Weight Loss
Nutritional component of the Food Patrol program only (with minimal or no exercise)
The Food Patrol program is about getting fast weight loss results in a way that will not compromise your health or deprive your body of the essential nutrients that it requires. The Food Patrol's 'Secret to Maximum Fat Loss in 90 Days' educates participants from all walks of life, with 'ALL' the key elements required to achieve accelerated Fat Loss over a very short period of time – without the need to go hungry, or participate in unnecessary high intensity exercise.
It is not uncommon for participants to shed up to 20 kilos in 90 days by implementing the Food Patrol's eating principals alone, and in excess of 40 kilos by also incorporating the exercise component of our program.
Post Pregnancy
The Food Patrol program is designed is such a way that it allows women in post pregnancy to achieve both weight loss and body transformation just as effectively as any other participant of the Food Patrol program.
In fact, many post pregnancy women that have participated in the Food Patrol program have gone on to achieve physiques far beyond their initial expectations.
Lifestyle
The Food Patrol program is about achieving accelerated weight loss in a relatively short period of time without the need to compromise your health or deprive your body of the essential nutrients it requires.
The Food Patrol program promotes the consumption of large volumes of real food throughout the day, to ensure that participants hunger levels are always satisfied.
The Food Patrol does not restrict its participants of any macronutrients both during the 'Weight Loss' and 'Maintenance' phase of the program.
The Food Patrol teaches participants how to combine real foods in a way that promotes 'maximum' fat burning during their challenge.
Specially designed Food Patrol 'Bulls Eye Snacks' are not used as meal replacements, rather as fat burning accelerators that are consumed in between meals.
The Food Patrol program has been endorsed by numerous Nutritionists and Doctors as a - "Holistic approach to accelerated weight Loss'.
Group Challenge
FOOD PATROL COMES TO YOU – No obligation 'Free Info Seminars' for your Workplace or Group of friends
Workplace
Corporate
Group of friends
Community Groups
Fitness Groups
Fitness Centers
The Food Patrol has conducted numerous successful group challenges with various organizations, workplaces, and community groups over the last 7 years. Seminar group sizes have ranged from as little as 10, and as large as 1000 participants.
If you would like for Food Patrol to conduct a 'NO OBLIGATION' - Free Information Seminar at your venue of choice, you may contact the team from Food Patrol on 1300 SIXPACK (1300 749 722)
About the Challenge
By implementing the 'Secret to Maximum Fat Loss in 90 Days' patented system, participants achieve absolutely phenomenal transformations in their appearance, health, mental energy, and alertness. This program has been used by literally thousands of people of all shapes and sizes, male and female, young and old.
All you need to do is commit to this simple program, and go through the paces. The guidelines set out in The Food Patrol's 'Secret to Maximum Fat Loss in 90 days' program are presented in a non-technical manner, and are both fun and easy to follow.
Food Patrol attracts National Media
The Food Patrol has attracted much attention from numerous National media outlets including - TV, Magazines and Newspapers, due to the outstanding transformations its participants have, and continue to achieve.
What the Experts say...
The Food Patrol program is a well-balanced, healthy approach to weight loss and weight management. Tens of thousands of men and women have participated in the program achieving phenomenal results in only 90 days. The Food Patrol is proud to have the support of many weight loss professionals, see below for a testimony from just a few.
Dr Thomas Harris
Head of Department AIAS | Physiologist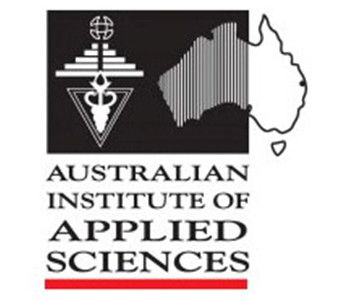 The Food Patrol's 'Secret to Maximum Fat Loss in 90 Days' book provides a well balanced and easy to follow approach to losing weight and getting healthy. When I first picked the book up I thought it was going to be a huge task to read, but because of the simplicity of the content it was quite easy to follow.
I would recommend this book to someone who is struggling to lose weight, and consider it to be both motivating and holistic in its approach towards nutrition and exercise.
Gabrielle Maston
Sports Dietician & Exercise Physiologist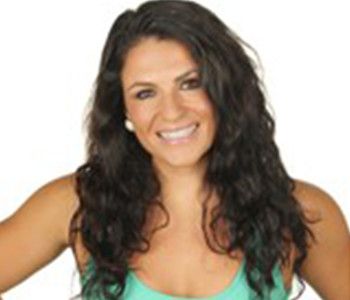 The Food Patrol's 'Secret To Maximum Fat Loss in 90 Days' is a great holistic book that provides excellent advice, motivation and sound nutritional information for weight loss. I enjoyed reading this book and from a professional point of view, it provides great information in an easy to follow practice.
The Food Patrol program is a terrific choice for those wishing to lose weight and optimize their health.
Victoria Tsoleridis
Clinical Nutritionist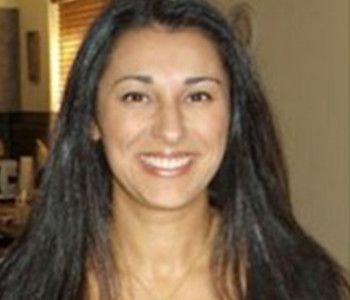 I love this book because it is NOT a carb restriction diet. It's a healthy, metabolism increasing, proper eating guide. It's great for diabetics, patients with high or low blood pressure and is very easy to read. Whether you want to lose 5 or 50 kilos, the Food Patrol covers it well.
Glen Stolzahien (Age 32)
Lost 27kg in 90 days
Being a lover of life and all it has to offer, it dawned on me that if I don't do something about my health I may not be around to love life for very long. Being as heavy as 122kg at one point, and with an enlarged heart at 32 years of age only spelt doom for me if I did not do something about it.
Luckily for me I came across the Food Patrol.
Everyone had done the challenge at work except myself so I decided that - Dam it... NOW is the time! If it worked for so many others it would work for me I thought.
Using the 'Secret to Maximum Fat Loss in 90 Days' book as my reference guide, I embarked on the challenge with encouraging results in the first few weeks. This just spurred me on even more.
I never went hungry. In fact I felt I was eating all of the time. People started to notice a big difference but more so I felt different. I felt switched on. I was so excited that I decided to continue with the program and get myself in the best shape of my life.
At 84 kilos (minus 27kg) and going from 35.5% body fat to 9% I achieved that goal and I love it!
The team at Food Patrol helped me ensure I gave nothing but my absolute best all the time. I owe them so much.
Every day was an adventure and the whole experience was one I will remember for the rest of my life. I encourage anyone who has ever had a little voice in their head say 'I wish I was healthier' to take up the challenge. You will never, ever regret it.